Petrov has never been a favourite venue for concerts - well not since the days before Brno had a concert hall.
To ward off an avalanche of public whinghing, many offending pews had been replaced with cheap chrome and plastic chairs that delighted many a bum attending Beethoven's
Mass in C
last night, a pleasant autumnal evening - fortunately for the organisers as not all seasons are as kind to the well-intentioned congretations. Another non-trivial reason we whinge about concerts in Petrov is the acoustics, which could perhaps flatter the Gregorian chanter, the Buxtehude double choir, and Gabrieli brass antiphony. However, when old Ludwig swaddled us in the warmth of his strings (et al) plus choir and soloists, the sound beamed out at us with as much focus as the old man's hair.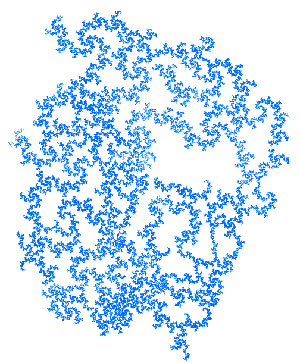 As one who goes to concerts more for the composition than the performance, the nobility of sound that all four soloists displayed or the refined power of the choir failed to lift me off my black plastic seat and I remained firmly planted in a quandary as the murky strands of a hundred musicians swilled around the cavern and tripped over each other's echoes.
A cameo appearance by the two women sitting in front of me afforded some relief from these troubling ruminations. Despite being of sensible age, their behaviour was anything but. They giggled their way through the Sanctus as if they'd remembered the practical joke they'd played on their grandfather at changeover to summer time way back in the 60s, or something equally hiliarious. At one stage they displayed all the signs of one who'd forgotten to stay at home to watch the lotto draw.
Brno has a concert hall, does it?